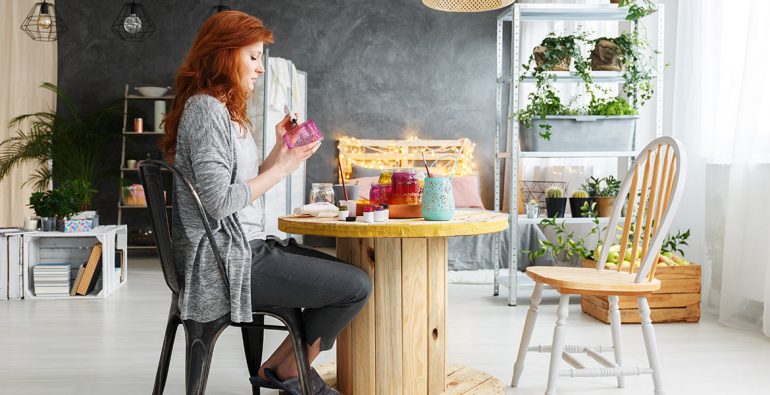 What are the benefits of up-cycling a product?
May 15, 2019
Written By: Scottys Trading
Up-cycling refers to the practice of taking old materials and transforming them into useful products. This gives furniture and other products a second lease on life. If you are interested in up-cycling, here are some of the great benefits.
Good for the environment
Up-cycling extends a product's lifespan. Rather than simply being discarded and sitting in a landfill somewhere, an item is reused or repurposed. This reduces waste, as well as the possibility of products leeching harmful chemicals into the earth or surrounding bodies of water.
Reduce costs
By using materials that are usually discarded such as wooden pallets, offcuts of fabric or broken tiles, you can create items for your home or business that you would have otherwise spent a lot of money on. This can increase profit margins or personal savings.
Encourages creativity and innovation
Reinventing materials, products or furniture takes a certain amount of creativity. Whether you are simply giving a piece of furniture a lick of paint or transforming old wooden pallets into planter boxes, you must engage your imagination to make the most of your materials.
Create something unique
If you are into bespoke or one of a kind pieces, then upcycling is the perfect hobby for you. Even if you bring home a piece of furniture that is mass produced, you can make it completely unique by making your own customisations. At the end of the process you will have something that is totally unique.
Looking to up-cycle second hand furniture? Based in Bundall, Gold Coast, Scotty's Trading has a huge range of second hand furniture ready to be repurposed and re-loved. Looking for something in particular? We can help! Simply ask one of our second hand furniture experts, and we can find you what you're looking for.