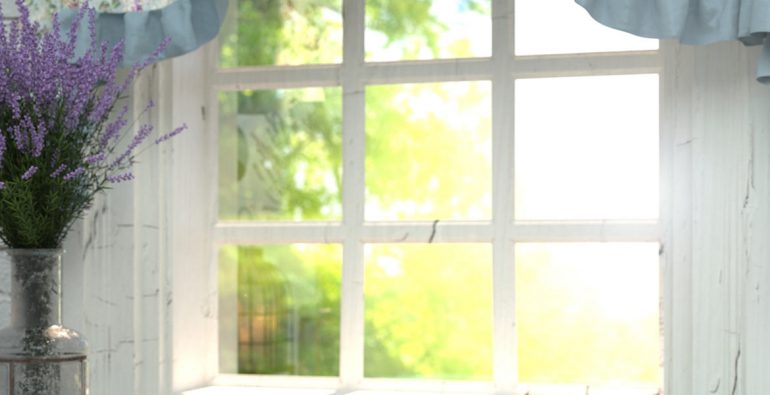 How can I achieve a French provincial look for my home?
May 5, 2019
Written By: Scottys Trading
The French provincial look is all about lots of light, distressed furniture and bringing the outside in. If you're looking to give your home a taste of the French provincial, then here are some helpful tips from the second hand furniture experts at Scotty's Trading.
Kitchen
Kitchens designed in the French provincial style are becoming popular the world over, due to their rustic elegance. Install white panelled windows with outward opening mechanisms and use white washed wood or distressed timber for your benchtop. Select white cabinetry with ornate finishes and handles. Decorate your bench top with glass jars, fresh flowers and decorative metal kitchen canisters. Adorn your kitchen windows with floral print curtains to complete the look.
Living spaces
Paint the walls white or cream and decorate your living space with cream or beige vintage looking lounges and antique white coffee tables and buffets. Add pops of dusty pink or blue with cushions, flowers, or rugs. Invest in glass fronted cabinetry or bookshelves and decorate with tableware, china and other ornaments. For a touch of elegance, install a chandelier or vintage standing lamp.
Bedroom
Ensure your bedroom has lots of natural light by installing a large multipaneled window with white detailing. Hang champagne coloured curtains or drapes or cover your windows in white shutters. Invest in an antique style bedframe with a head board and foot board and stick with white and light brown bedding. Hang botanical prints in antique gold frames and place vintage style decorative lamps on your side tables.
If you're shopping the French provincial style, then pop into Scotty's Trading. As a second hand furniture store, we stock lots of vintage and antique furniture that can help you achieve the French provincial look. Our second hand furniture experts are extremely knowledgeable and can help you find exactly what you're looking for.